You are not alone in wondering how much veneers cost in Turkey. Turkey's health tourism business has grown at an exponential rate during the previous decade.
Every month, thousands of patients from all around the world go to the country to seek treatment. Turkey has become the go-to destination for all treatment needs, whether aesthetic or medicinal. Why? Because it is cost-effective. And Turkey has gotten a lot of attention as a result of its abrupt and rapid rise.
In today's world, veneers are all the rage. However, they are expensive in many nations throughout the world. Most insurance companies do not reimburse the fees because the treatment is mostly for aesthetic purposes. As a result, people began looking for alternatives abroad, particularly in Turkey. Many people are increasingly interested in learning how to plan a successful health tourism vacation to Turkey. What to expect for veneers cost in Turkey and how to get there.
 This article will cover all the relevant information you will need to make an informed decision about whether or not veneers will be a suitable option for you.  
What are Veneers?
This cosmetic dental procedure will enhance the appearance of your teeth. Veneers are usually custom-made shells that fit perfectly over the front of your teeth. They blend in with your natural teeth for that perfect smile you have always dreamed of.  
If you have crooked, gapped, misshapen, or discolored teeth, veneers are a viable option for you.  
The Different Types of Veneers
Before we delve into the price of veneers, it is essential to know what type of veneer you will be opting for: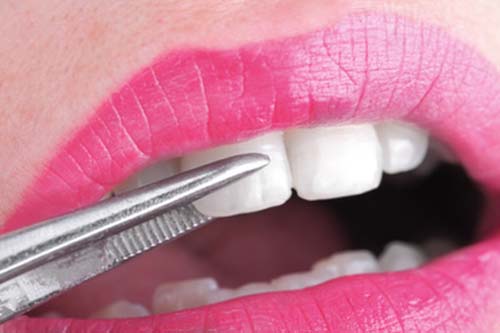 If you are searching for a long-term solution, porcelain is the winner. Not only is porcelain long-lasting, but it is also the most natural-looking treatment available.  
Another bonus is that they are biocompatible, which means they cause minimum damage or injury to your gum and surrounding tissues.  
This option is made from composite resin and is by far the most affordable choice. However, although they blend in well with your natural teeth, they are more susceptible to stains, and they are not as durable as the porcelain option.  
Lumineers are made from thin porcelain laminate material and are preferred because they don't require much preparation before they are attached. In addition, you can keep most of your natural tooth structure with this treatment, unlike porcelain veneers.
These trays are custom-made to snap perfectly over your teeth. In addition, removable veneers are a more affordable option than traditional veneers and are removable without help from a professional.
Although they are very cost-effective, they are not as durable as the other options and will need replacing or repaired more often, which could cost you more in the long run.
What is Veneers Cost In turkey?

The price of these babies will vary depending on the type you choose and your geographical location. For example, you might land up paying more in a rural area compared to big cities, as the dentists in cities need to compete with each other. The veneers cost in Turkey is determined by a number of factors, including the type of veneers used. 

Generally, traditional veneers can range between $600-$2,500 per tooth. Your most expensive material is porcelain due to its natural appearance and durability.  
Below are the different types of veneers and their cost:
Removable veneers cost

in Turkey around $470-$600 for both top and bottom rows of teeth.

Composite Veneers Cost In Turkey range between $600-$1,500 per tooth

Lumineers veneers cost in Turkey will set you back $800-$2,000 per tooth

Porcelain veneers cost in Turkey can cost anywhere around $925-$2,500 per tooth.
Read Also: What Are Veneers Packages In Turkey?
At AstaDent Clinic Turkey, we have highly skilled Dentists in the Dental treatments field. In addition to the experienced medical crew and the Clinic, which is equipped with advanced technologies. Click here to get an appointment for a free consultation.
Are You a Good Candidate for Veneers?
Most people are good candidates for veneers. However, you will be an unsuitable candidate if you have:
Cavities

Gum disease

Severe misalignment 
Although these conditions make you an unsuitable candidate, you can always have these issues fixed, which will allow you to go ahead with your veneers.
How Durable are Veneers?
They says this option lasts for around 10-15 years, but most patients have had porcelain veneers for over 20 years. This is entirely possible if you practice good oral hygiene and go for regular dental check-ups.
This option will last between 5-7 years with proper care.
Lumineers can last up to ten years.
Financing for Veneers
Because veneers cost in Turkey are so expensive, there are many different payment options available.
Payment Plans
If your insurance does not cover your procedure (this is common as it is considered a cosmetic treatment), to cover veneers cost in Turkey a payment plan is a great solution. Ask your dentist if you can arrange to pay small installments each month.
Discount Dental Savings Plans
Although most insurers will not cover this procedure, some discount dental plans may cover some of the costs. 
Here is what you can expect with one of these plans:
You only have to cover the cost of dental procedures you need (when you require them)

There is no annual spending limit

No claims or approval forms are required to sign up

Members pay one low annual fee

You have to use a dentist within the plan's network.
Alternative Options
Some people are not ready to commit to the finality of veneers as they are permanent. 
Most of your natural tooth structure must be removed to prep your teeth before placement, which means you can never go back.
If this scares you, there are alternatives you can try until you are ready for a more permanent solution:
Professional teeth whitening
If your teeth are discolored, you can go for teeth whitening treatment at your local dentists' office. Although effective, this procedure is not permanent and can cost anywhere between $500-$1,400 per treatment.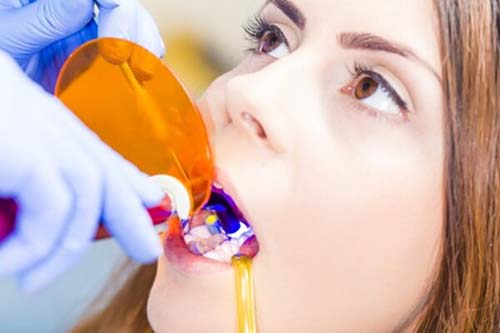 Bonding is similar to veneers when it comes to materials used. For example, a tooth-colored resin is applied to your teeth to correct tooth irregularities and whiten your teeth. People like this option as it can be done in one appointment, whereas veneers need two or more appointments.  
Bonding is reversible and can cost between $300-$600 per tooth.  Indirect dental bonds are a bit more expensive and can break the bank at $1,500 per tooth.
Although veneers can improve minor misalignment, you are better off trying more evasive treatments like Invisalign or traditional braces if you have crooked teeth. 
Advantages and Disadvantages of Dental Veneers
There are many benefits to dental veneers, but there are some disadvantages as well. 
Advantages
Natural-looking

Porcelain veneers are stain-resistant

Long-lasting

Quick results

Repairs minor cosmetic problems

Replaces damaged tooth enamel
Disadvantages
There is a change your veneers can chip or crack.

They are permanent, so there is no going back after you have had the procedure.

They can cause tooth sensitivity 

They are not as durable as bridges and crowns
How to Care for Your Veneers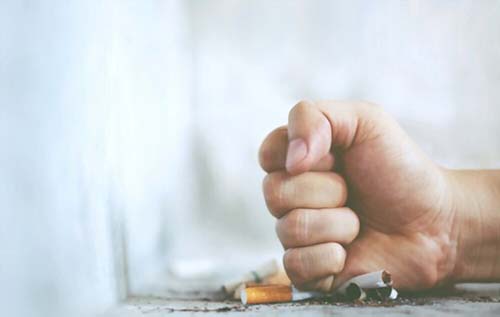 Once you have invested in veneers, you must take care of them to ensure they last for as long as possible. Follow these easy tips for the best results:
Practice good oral hygiene
By brushing once in the morning and again before going to bed and flossing daily, you will ensure decay won't creep in. Going for regular check-ups and professional cleanings will also prolong the life span of your veneers.
Use a soft toothbrush and good-quality toothpaste.
Once you have your beautiful veneers, invest in a soft-bristled toothbrush. Using stiff bristles can damage the polish. Also, it would help if you avoided toothpaste with harsh abrasives as they can also cause damage. 
Ask your dentist to recommend the right toothpaste for your specific needs.
Gum disease can result in your gum line receding. This will expose your veneers, which could impact their appearance, causing them to stand out instead of blending in. To avoid gum disease, you need to practice good oral hygiene.
Don't use your teeth as tools.
If you are one of those creative people that use your teeth to open bottles or any other objects, stop! You could chip or crack your veneers in the process.
You can't grind or clench your teeth.
Teeth grinders or clenchers, beware! This habit will not stop after your procedure. Your dentist will recommend treatment options to help you eliminate these nasty habits before your treatment to ensure you do not damage your veneers.
If you have opted for composite resin, you should avoid foods or drinks that can discolor your teeth, like coffee, red wine, and tea. Other foods that could potentially damage your veneers are:
Candy

Popcorn

Raw vegetables like carrots

Chocolate
Smoking is a terrible habit, and not only is it bad for your health, but it can also discolor your veneers. Quit smoking to ensure a longer lifespan for your veneers.  
Final Thoughts
Veneers cost in Turkey can be pricey, but they are worth it. Depending on the type you choose, they can last for as long as 20 years.
The amount you will need to pay will vary on what type of veneer you choose as well as your geographical location.
It is doubtful that your dental insurance will cover your procedure as it is considered cosmetic dentistry. Still, you might be able to arrange a payment plan with your dentist or use your discount dental savings plan.
If you are searching for a long-term fix for your discolored, misaligned, or misshapen teeth, veneers are the way to go!
Contact Us Today
Lastly, if you need to know more about this procedure or have more questions about other procedures, we offer a free consultation on WhatsApp Or Fill The Form Here.
In AstaDent Clinic Turkey, we offer high-quality, specialized, and affordable dental treatment services. Visit Our Cosmetic Procedure Department, or go back to the Blog.